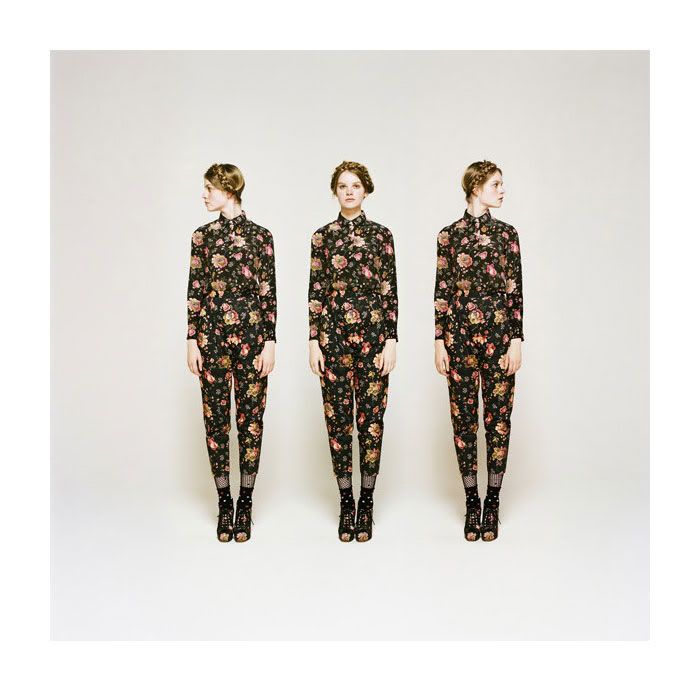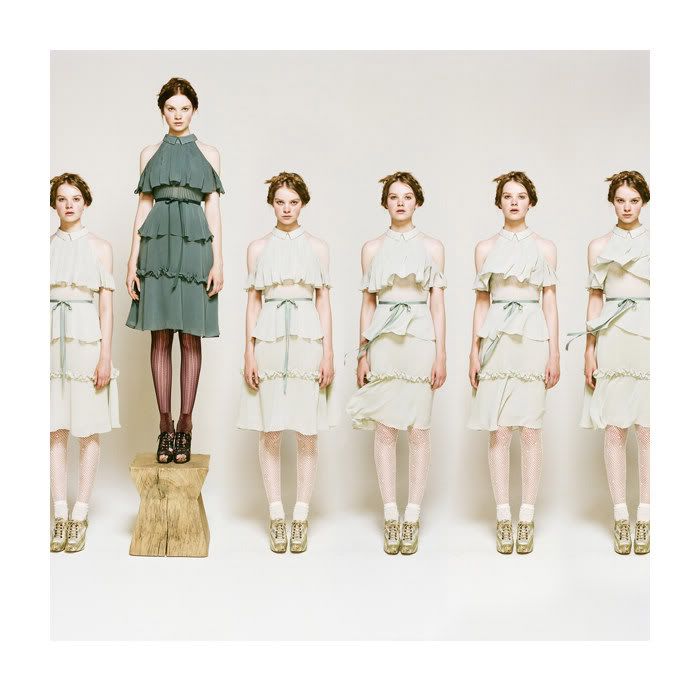 images;fashiongonerogue

Rodarte's fall collection for Opening Ceremony combines all the best elements of their runway collections, from the prairie checked patterns, the mustard yellow reminiscent of autumnal wheat fields and the off beat, somewhat architectural inspired, prints. The floaty green dresses are beautifully in proportion, with the crisp edging juxtaposing the light chiffon creating drapery which could feature within a Renaissance nude painting. The tailoring doesn't have that stiff, corporate feel instead the shirt/trouser combinations look both comfortable and effortless.

The innocent faces of Gwen and Donna Loos, slightly rose cheeked and puffy faced perfect the look book as well as the beautifully comical arrangements which sees one twin tower over the other. The repetition is a distinctly clever feature which not only familiarises the viewer with specific patterns enabling one to appreciate the artistry behind these prints, but secondary to this, the humorous brilliance this addition creates causes one to chuckle with delight..