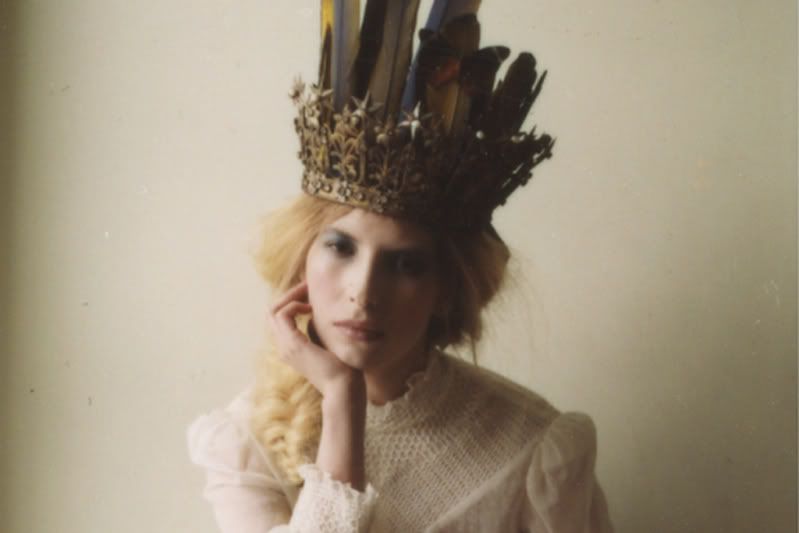 image: heather culp via froufrouu
the things that contribute to a successful wednesday:
1. when you brew the perfect cup of tea.
2. having feathers in your hair.
3. finding a shiny new magazine to read.
4. receiving a book in the post which moves above your expectations.
5. discovering another dimension to a person.
6. indulging in a bubble bath.
7. investing yourself in a new-to-you concept.
8. dancing on your bed, singing at the top of your voice. unafraid.